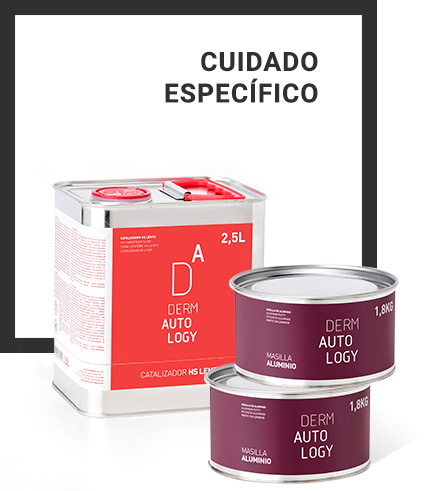 Technology and innovation for the vehicle.
Dermautology is the new brand of products to repair and refinish your vehicle. We are committed to quality, innovation and professionalism so that each project looks radiant.
We have the range of products that are indispensable so you can show off your work. Formulated with unique ingredients that take care of the vehicle's appearance: your projects deserve the best care.
The premium line for specialists.
If you are looking for a plus in efficiency and technology, the Dermautology Plus line offers the best premium range for the professional in car bodywork. Products created to satisfy those looking for above-average performance.
Comprehensive, efficient and advanced treatments for an unbeatable finish. Dermautology Plus, the best choice for quality automotive cosmetics.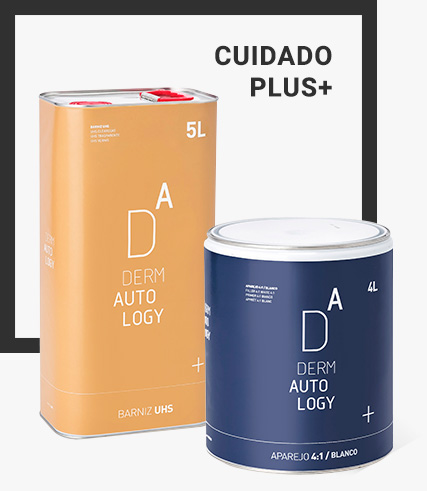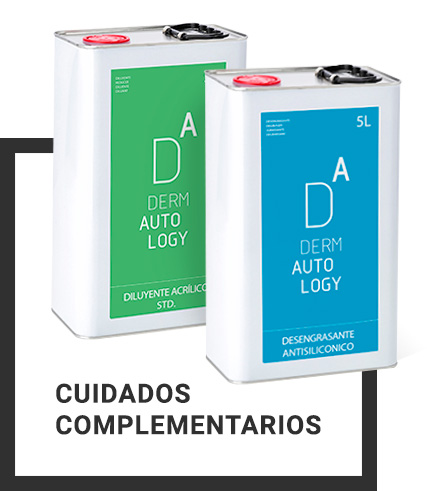 Advanced cosmetics for the car.
We bring a cosmetic vision to the world of refinishing. Fillers and varnishes that repair the surface of the vehicle in depth for an ultra-soft colour application.
Our philosophy goes one step further than simply repairing a defect. We act by using a comprehensive treatment process for the bodywork, taking care of the whole process down to the last detail.

At Dermautology we strive to provide the best service and obtain the best quality in all our products.

We are committed to research and technology to ensure that our products are at the forefront of the market.

We are committed to our customers. We study your needs and provide quick and efficient solutions.

We are specialists in the industry, with more than 10 years' experience that translate into a professional service and attention.

Security and reliability: all our products offer impeccable quality and durability guaranteed by the best manufacturers in the industry.

Dermautology offers a range of products specially designed to take care of the vehicle's surface and body.

Contact
info@dermautology.es
(+34) 965 71 42 44
Escultores Hermanos Blanco 1
03183 – Torrevieja, Alicante